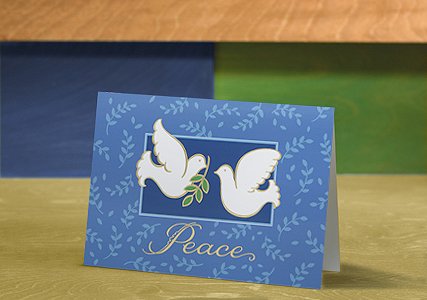 Do you still send your ex a holiday card after a divorce? For years, I just let the holidays go by. Then, I realized that we had spent so many holidays and birthdays together. You just can't forget the whole thing.
I did some thinking about it. I vote on sending your ex a card. I believe that you seem like the bigger person. But I don't recommend sending a holiday card with a photo on the cover of you and your new lover on vacation. You might want to send something a bit more conservative.
Consider this card a peace offering (see the card above)!
Now, if your ex has a current significant other you may want to take that into consideration. They may get upset if you send your ex a card. So if your ex will wind up getting into an argument, you may not want to send a holiday card. Or, on second thought, you may definitely want to send one.